Are you interested in the coolest PR, social media and management agency in Hungary? 


Red Lemon is presented in the Hungarian market since 2005. Initially we were known as a tabloid communication agency, but our services have been evaluated over the years with the upcoming market needs. Today we have extended experience in B2C and B2B communication, social media management, community management, celebrity and influencer management – both in local and Central European market.

What we achieved in the last decade. 
Today we do not know impossible.
Who build our reputation cross-borders.
Or more?!? This is our adrenaline.
We have a wide range of services: next to PR&communications we do strategic communication consultancy, crisis communications, press relations management and networking, press and VIP event organization, slogan and copywriting.
Our social media department is getting more attention by creating and producing Youtube and guerilla videos as well as brand content.
We have a specialized department for celebrity and influencer management where we offer full service including their personalized PR support, social media channel management, brand cooperations, apperances in integrated communication campaigns, reputation management.
We are inspired by our trusted clients once we can work and implement integrated campaigns with all of our divisions.

Public Relations
B2B and B2C, thematic campaigns, event communication, crisis communication.
 employer branding.
Social Media
Planning and implementing social media campaigns. Community communication management.

Management
Custom-made services
PR and reputation management
social media managment and sales.
Our partners
who already trust us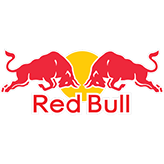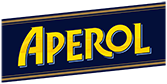 Contact us with confidence! We look forward to getting to know you and working together! 
Mailing address - Hungary
1137 Budapest, Vígszínház utca 5
Write to us to start working together as soon as possible!
[iscwp-slider username="redlemonmedia" ]
[iscwp-slider username="redlemonmedia" slidestoshow="1" gallery_height="250" image_fit="true"]