Are you interested in the coolest PR, social media and management agency in Hungary? 


A Red Lemon-nal 2005 óta vagyunk jelen a magyar piacon, eleinte bulvárkommunikációs ügynökségként ismertek minket. Tevékenységi körünk az évek előre haladtával a piac igényeinek megfelelően bővült, így mára az üzleti- és fogyasztói kommunikációban, social media menedzsmentben, közösségi kommunikációban, celebritások és influencerek menedzsmentjében is jelentős tapasztalatunk van – mind a magyar, mind a regionális piacon.
What we have achieved in the last decade:
today we do not know the impossible.
Akik tovább viszik hírnevünket itthon, a nemzetközi piacokon és még tovább…
Vagy talán még több?
This is our adrenaline.
 We have a wide range of services: besides PR and communications, we provide strategic communication consultancy, crisis communication, press relations management and networking, press and VIP event organization, and slogan and copywriting. Our social media department attracts great attention by creating and producing YouTube and guerilla videos as well as brand content.
We have a department specializing in celebrity and influencer management, which offers a full service, including personalized PR support, social media channel management, brand cooperation, appearances in integrated communication campaigns and reputation management.
We are inspired by our trusted clients once we start work and implement integrated campaigns using all our departments.
Public Relations
B2B and B2C, thematic campaigns, event communitacion,
kríziskommunikáció.
Social Media
Planning and implementing social media campaigns. Community communication management.

Management
Custom-made services
PR and reputation management,
social media menedzsment és értékesítés.
Our partners
who already trust us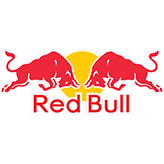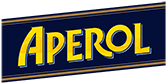 Any questions?
Write to us!
We are waiting for you to start working together! 
Mailing address - Hungary
1037 Budapest, Montevideo utca 9
Write to us to start working together as soon as possible!
[iscwp-slider username="redlemonmedia" ]
[iscwp-slider username="redlemonmedia" slidestoshow="1" gallery_height="250" image_fit="true"]